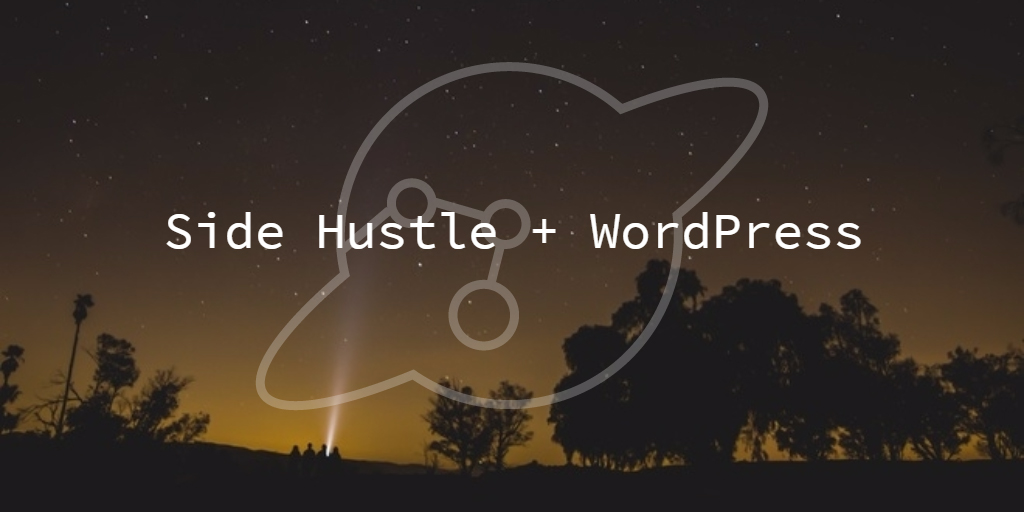 A WordPress website is a useful tool to organize and promote your business and even your side hustle.
The side hustle is "the gig you work in addition to your day job." A recent article from Quartz flushed out why many of us decide to pick up a side hustle:
Working as a benefits administrator, an ad-sales rep or even a Facebook engineer might not be the dream job. But your side hustle can keep you from feeling pigeonholed. It's the distraction from your disappointment, a bridge between crass realities and your compelling inner life.
So whether you're making homemade edibles or teaching people how to swim, it gives you the opportunity to receive satisfaction beyond what your day-to-day work might.
Share Your Hustle
When you are hustling on your passion, you want to share that energy with others. You want it to reach a larger community. A website is one of the best tools to grow your side hustle.
Anything Sells Online: Most anything can be sold online and customers are buying. With services like PayPal and WooCommerce, it's become extremely simple to set up an online store. Even for services, you can put together an online reservation form and send out confirmations easily.
Increase your Visibility: Now you don't necessarily have to put all your energy into online sales but a good WordPress website would allow customers, partners, investors and potential employees to find more information about you easily. 54,977 Google searches are made per second, people are going to search for your work!
Build a Community: Use your website as a means to create a following. Create content and share it on your social media platforms. Become an industry expert in order to not only fulfill a need for your customers but provide them with plenty of valuable content.
Control Your Own Information: Most consumers look online for more information prior to buying from a brick and mortar establishment. Let them know what to expect through your own website. Facebook and Instagram are great for promotion but don't rely on them for your everything else.
WordPress For Your Hustle
When looking where to make a website, the obvious choice for us is WordPress. WordPress is one of the most solid web publishing platforms available and is already used by a quarter of the web. It's easy-to-use, free to download and quite secure.
If your aim is to set up your side hustle online, WordPress has an enormous collection of plugins and themes that can help build your website. Of course, Jumbo WP are here to set up that hosting for you.
Here's a great tutorial on how to set up an eCommerce WordPress website and get your hustle growing.