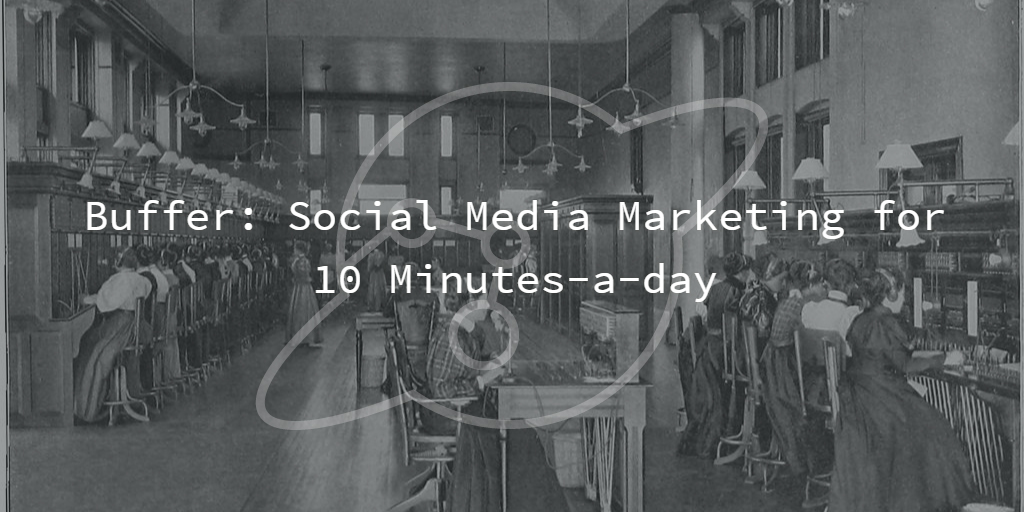 Like so many before us, part of our marketing strategy is based on publishing content to social networks.  We share content on Twitter, Facebook, LinkedIn, and Google+. Originally it was  a bit of a hassle to manage but  we came across an service that has made our social media marketing process much more efficient and our days more productive. We're talking about, Buffer.
We've managed to reduce the amount of time spent on publishing social media content to 10 minutes-a-day.
With a free account, Buffer gives access to one Twitter account, one Facebook page or profile, one LinkedIn account, and one Google+ account. For a small company, this can be quite ideal as it concentrates the main forms of social media into one platform. We can now engage and publish on multiple networks in one single go. For larger companies, additional accounts will place you into the paid plans but will give you access to further users as well.
The analytics are quite useful. Buffer will keep track of engagements with posts on the various platforms, which gives an idea of which posts were achieving the most success. Then with those you wish to re-share, Buffer allows your to re-post them with one click. Popular posts can get more attention the second time round.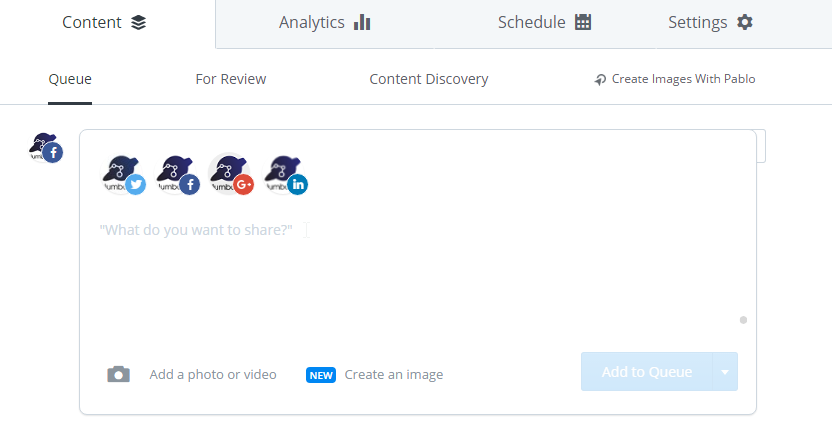 Buffer also has several extra features that can help increase the quality of posts and pages. The extension for Google Chrome is a free one-click feature that makes sharing photos, video, links and text simple and straight-forward. We haven't ctrl-c + ctrl-v-ed in a long while since we discovered this feature.
Also, the Pablo image editor opens the door to creative commons photos that you can edit and use at your discretion. Pablo is connected to "free for commercial use" photo databases like Unsplash and Pixabay.
Simple and intuitive, Buffer has helped us cut down on wasted time and helped create a smoother social media marketing process. Spending 10 minutes on social media publishing in a day, we can now focus more on what matters: managing hosted WordPress websites.