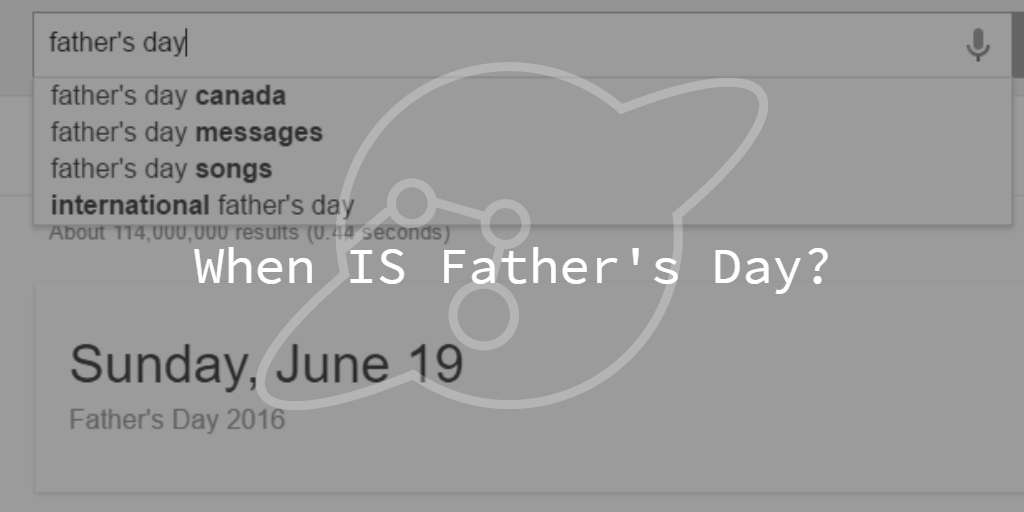 When doing your keyword research this time of year, one Google search query that comes up often is "When father's day[sic]" (it's June 19th).
There is a fair amount of commercial attention around this holiday though not as much compared to others. As far as holidays go it isn't as fruitful for retailers as Mother's Day but still almost $13 billion is spent on Father's Day. Why not take advantage of the obvious keywords to boost traffic to your WordPress website?
Keyword Research
Good keyword research involves having an insightful tool. If you haven't already started using it, Google Trends should be a key part of your keyword research. Google Trends is a formidable tool that measures the frequency of certain search entries over time. Knowing the patterns of certain keywords or which search entries are more popular is incredibly helpful in planning a content calendar for your blog or for pushing AdWord campaigns.
With Google Trends we can see the historical record of keyword searches and compare them to other keywords.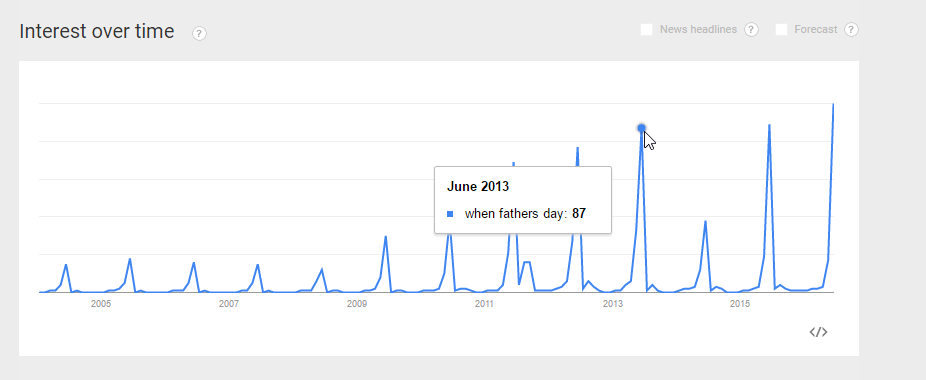 Here we compared "when fathers day" against "fathers day gifts" to see which one was found more often on Google.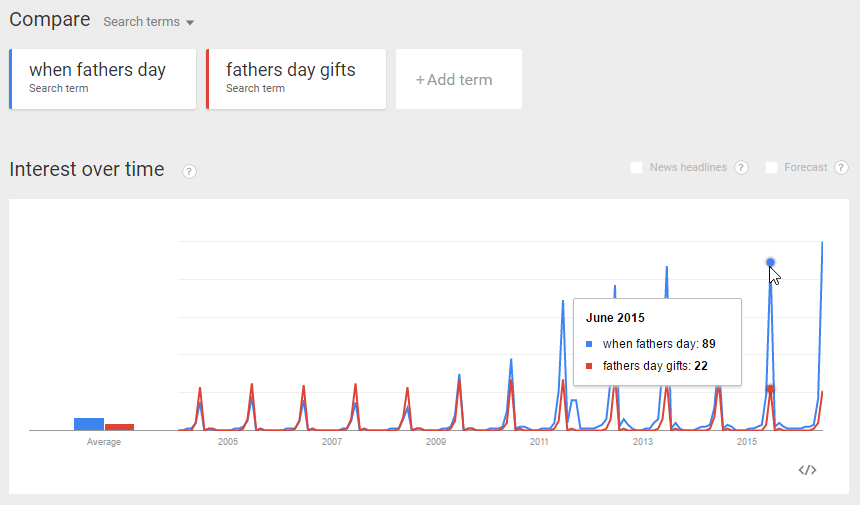 From here, you have the opportunity to extrapolate what keywords work best to optimize your content. Play around by comparing different keywords and see what patterns you discover.
Geographic Market Information
Google Trends gives you a glimpse at the general geographic location of these search queries.  Are people looking for Father's Day in Iceland? How about the Philippines? By knowing the geographic location of your target market you can pinpoint which keywords work best for your location.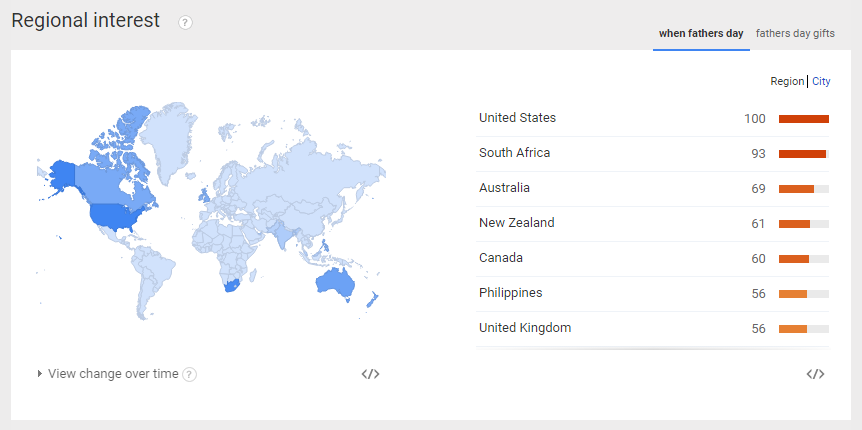 Related Keywords 
The last part and perhaps the most interesting, is the section that shows related search queries. Bear in mind, this only works when your keyword has enough search volume. From the image below, we can see that people have also searched for "gifts for fathers," "gifts for dad," "fathers day ideas," and "first fathers day." All of these give you a little more insight into market demand. These keywords can then be used to optimize your content.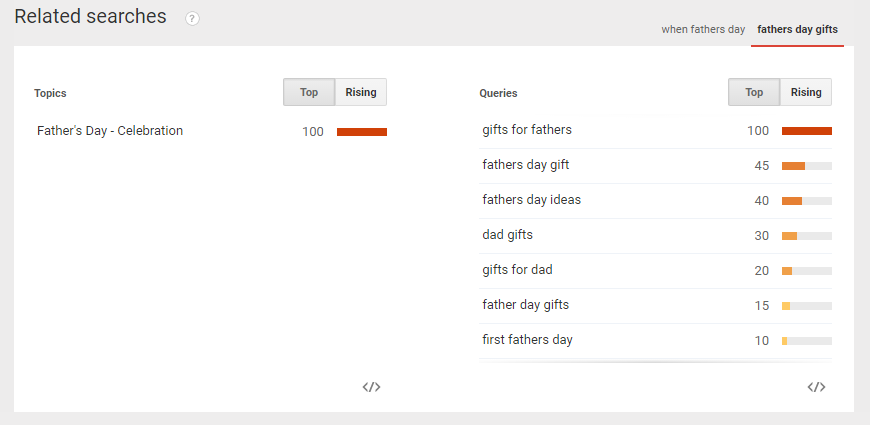 Google Trends is a great tool to add to your new SEO keyword research skills. Explore it further and see what clues it can give you to help pull in more traffic to your WordPress website from Google searches.