Shoreditch is a new free WordPress theme designed to introduce and enhance your business's online presence.
The responsive design of Shoreditch features two custom page templates alongside the default: a panel page template and full-width page template.
The panel page template is a clean and simple layout that highlights multiple pages. It can easily be used to introduce your business or to showcase all your featured products and services.
The full-width page template has more space to showcase other content in a broader format, such as photos or videos, contact forms, and embedded maps.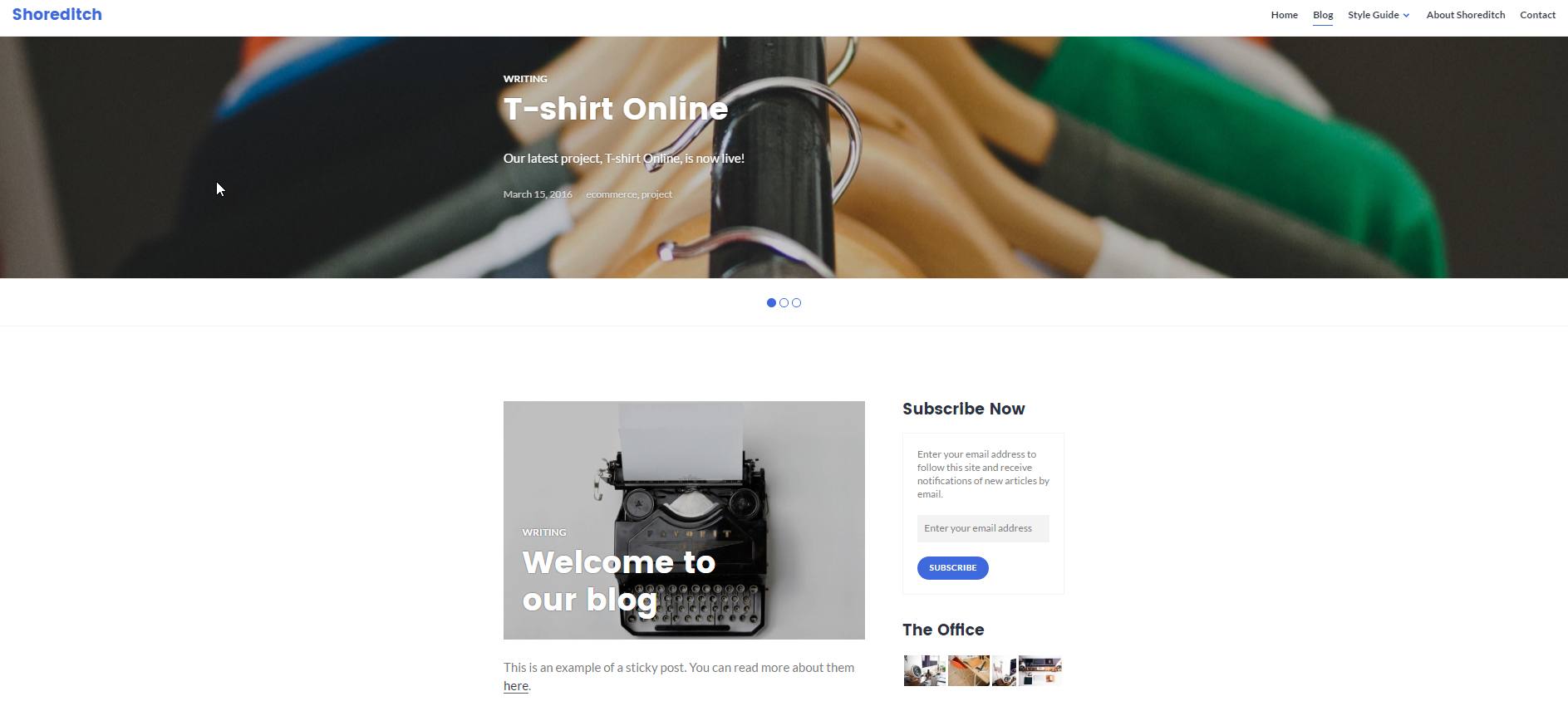 The blog page template is a great medium for presenting your company's creative content. All your posts are displayed in a clean, easy to read single-column. Featured or recent posts can then be highlighted on the homepage by setting a unique signifying tag to those posts.
The simple design of the blog page makes it a great platform for blog writers as well.
The extra features of the Shoreditch WordPress theme give you the creative power to add details to your website that enhance the user experience. Testimonial archives, custom menus, special CSS styles, are just a few of the features that give this theme enough flexibility to keep your website growing and give your users an original experience each time they return.
If your business is relatively new to the WordPress platform then this theme is an excellent starting framework. Shoreditch is simple enough to manage on your own and flexible enough to keep your website growing well.
Overall, a great multipurpose free WordPress theme that's found on the WordPress marketplace.